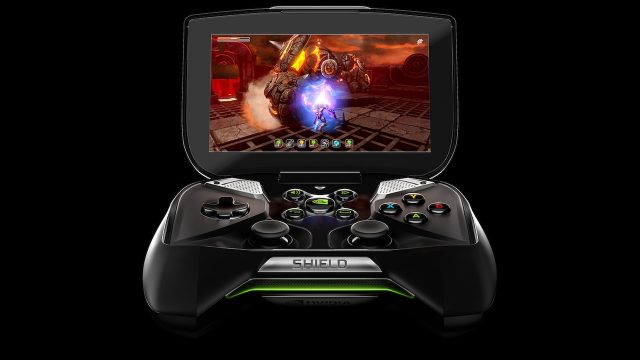 At $349 the Shield is definitely more expensive than mid-range, pure Android tablets like the $199 Nexus 7, but compares favorably to the $329 iPad mini or the $399 Nexus 10 if the physical controller appeals to you. Given the form factor, however, the more apt comparison might be to other portable game consoles rather than all-touchscreen tablets. Here, the comparison is less flattering—Sony's PlayStation Vita starts at $249.99, while Nintendo's 3DS and 3DS XL start at $169.99 and $199.99, respectively. Android's versatility makes the Shield a bit more intriguing than either of those consoles in many ways, but you'll have to pay more to get that extra feature.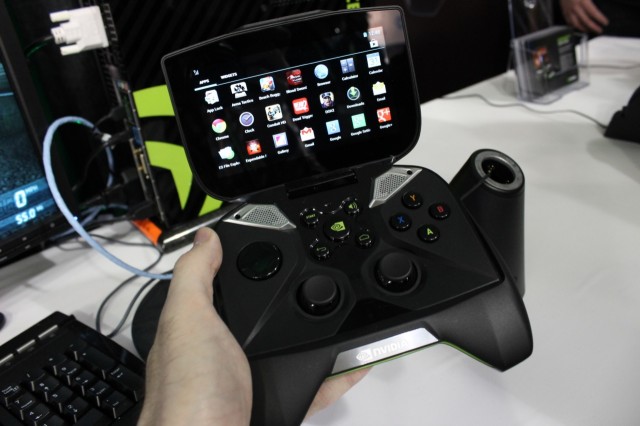 The Shield's signature feature, of course, is the controller that's grafted on to the screen—it brings a very Xbox 360-like gaming experience to a handheld game console, which might appeal to some of you out there. Compared to the demo units Nvidia showed off at CES and its GPU Technology Conference, the Shield tablet in the press shots has been subtly tweaked. The joysticks and buttons look mostly the same (aside from switched positioning for the Start and Mute buttons surrounding the Nvidia logo button), but the directional pad is quite different.
The old directional pad was mushy, and the directional buttons themselves weren't very well-defined. The new pad, at least in the press shots, looks much more concave and the traditional "cross" shape is more distinct, giving us hope that it will feel more precise than the prototype. A good D-pad is the difference between a tablet that's great for old-school games and one that isn't, so we're eager to see if the final hardware plays better than the early versions. We'll be posting our full review of the device as soon as it's available.